Thanks to this module, our customers can optimize their ordering processes, reduce costs, minimize out-of-stock situations and improve product availability for their customers This means more efficient supply chain management and greater customer satisfaction.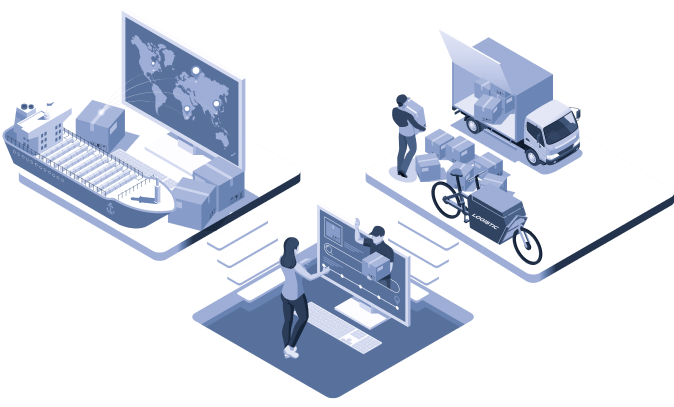 We model your entire logistics schema to provide a reliable suggestion engine that respects all your processes and constraints:
Human resources,
Linear capacity by optimizing packaging to avoid overloading your stock,
Grouping, transport capacity and storage,
Consideration of shelving lead times and receiving/shelving capacities.
The order suggestion feature also offers advanced capabilities to facilitate order management and optimization.
Initial demand calculation
Our module calculates the initial requirement, taking into account different types of demand such as normal sales, promotional sales, etc.
It also takes into account the stocks dedicated to each type of request. In addition, the calculation of the initial requirement natively takes into account planned supplier delivery dates. The same goes for customer orders if they want a specific delivery date.
Additionally, this ensures that the initial requirement is calculated so as to maintain an adequate level of safety stock to meet future demand.
Consideration of Stock Minimums, Order Minimums, Packaging
Notre module tient compte des exigences spécifiques liées:
Minimum presentation (minimum quantity of a product that must be available for sale),
Maximum presentation,
Minimum order (minimum quantity to be ordered from suppliers) and,
Packaging (specific packaging required by suppliers).
These elements are therefore taken into consideration when calculating order suggestions, thus ensuring compliance with supply chain constraints.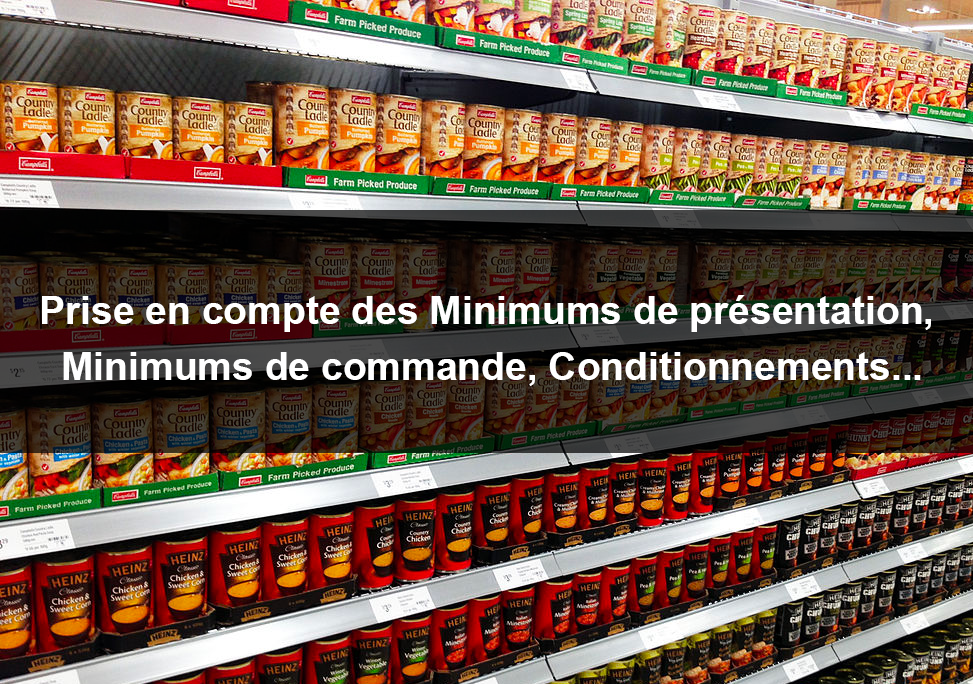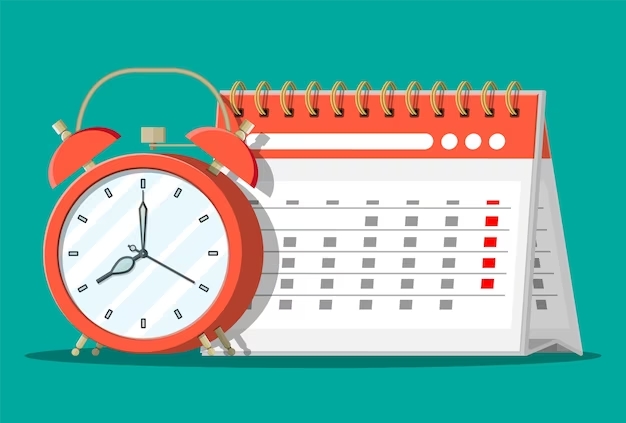 Our module also manages order suggestions by taking into account current orders, customer orders, current stock levels, as well as management constraints specific to a given date.
It is also a dynamic approach that takes into account real-time information to generate precise and relevant order suggestions.
Synchronization of orders suggestions
To optimize the filling of trucks, containers, etc., our module can be used to suggest a quantity of orders to ensure synchronization of future order releases.
In addition, this optimization is natively available at the supplier level but also within the framework of tours.
Additionally, ordering suggestions can be shared in an automated and secure manner, ensuring effective collaboration and smooth execution of ordering processes.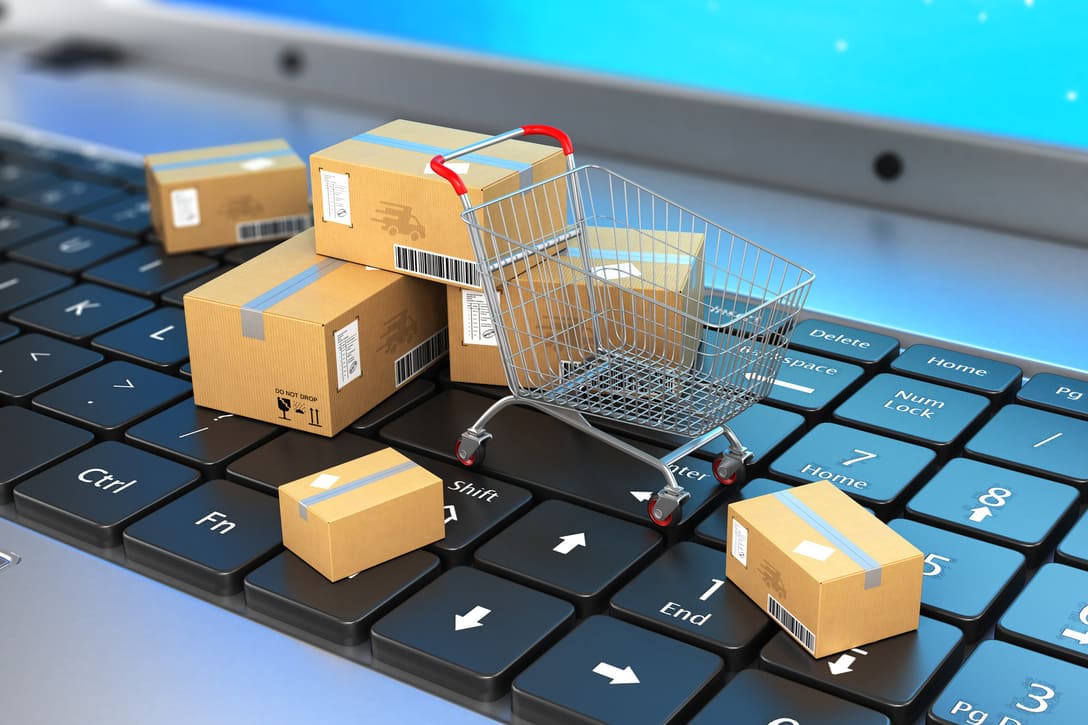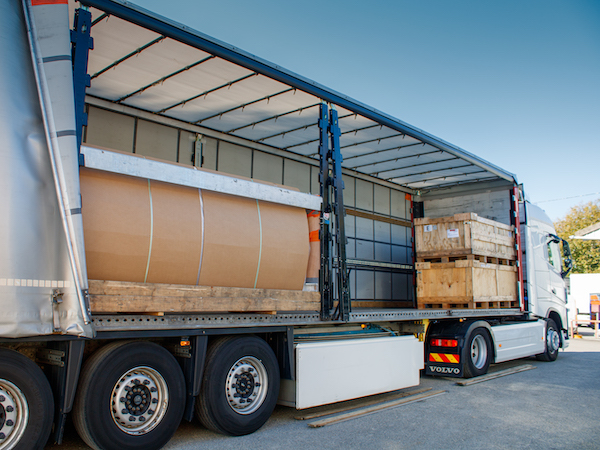 Our module also offers an order consolidation function, which allows you to group the products and quantities ordered in order to optimize transport costs, inventory management and delivery.
Order consolidation therefore makes it possible to improve operational efficiency and reduce logistics costs.
Stock position management
Finally, our module can take into account different stock positions when calculating order suggestions.
In this way, dedicated stocks reserved for certain sales channels or product types can be easily managed.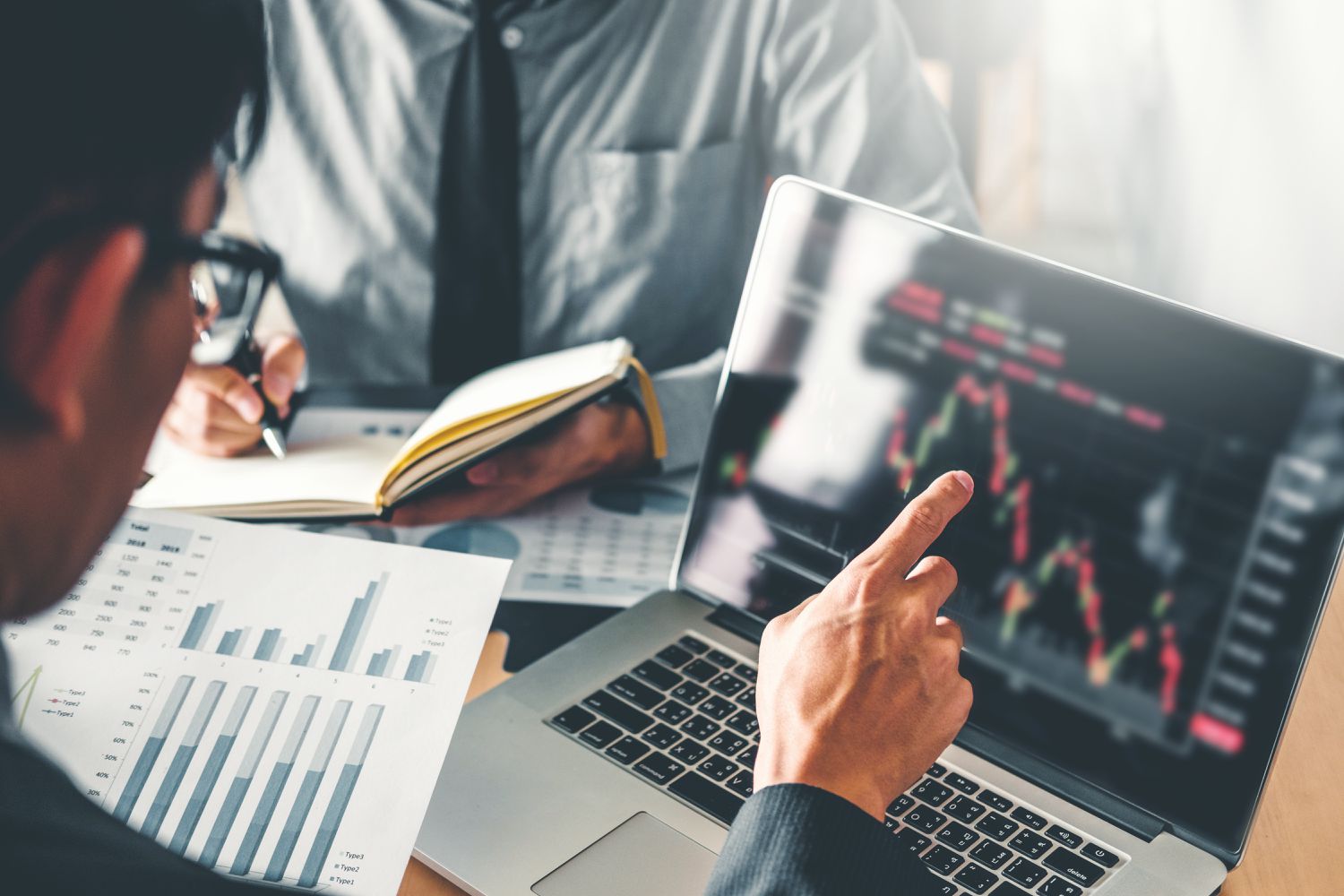 improvement in your forecasts
*6 months after deployment in 45 stores.